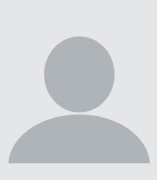 Rudy M. Molina, Jr.
Associate Vice Chancellor for Student Affairs
About
Role in Student Affairs: My role is to provide vision, leadership, and planning for student life, more specifically the functional areas over the academic learning support portfolio, which includes the Academic Center for Excellence, African American Academic Network, Native American Support Program, TRIO Programs, and the Testing Office.
Education: The University of Arizona, B.A., Mexican American Studies, minor in Special Education and Spanish; M.A. Bilingual/Special Education with an emphasis in Learning Disabilities; Ph.D., Sociocultural & Psychoeducational Studies
Hometown: Mountain View, CA
Professional Affiliations: Association in Higher Education And Disability (AHEAD), College Reading & Learning Association (CRLA), Hispanic Association of Colleges and Universities (HACU), International Tutor Training Program Certification (ITTPC), International Congress on Disability (ICD), Learning Disabilities Association (LDA), National Association for Campus Activities (NACA), National Association of College and University Residence Halls (NACURH), National Association of Student Personnel Administrators (NASPA), National College Learning Center Association (NCLCA), National Intramural-Recreational Sports Association (NIRSA), Region III
Activities/Interests: I enjoy an active life-style, riding my bike, walking, or on my new toy --Ninebot One motorized unicycle. I enjoy doing these activities with my wife and two boys. I also enjoy tennis, soccer and basketball pick-up games with friends and colleagues.